Description of indoor playground:
Indoor playground equipment series are used in the park, playground, communities, kindergartens, and supermarket and so on. The player age is 3-15 years old. Indoor playground equipment is called naughty fort, and very popular in recent years. Meanwhile indoor playground equipment is the most popular in indoor playground entertainment products.
More Information
This is Space theme indoor playground,The people always yearning for Sky,yearning for unknown,include Kids,The Space theme is the hottest theme for indoor playground,It is a set of jumping, climbing, drilling, sliding, swing, roll, shake and other functions as one of the integrated recreational facilities. The Space theme can satisfy kids imagination,that can train children's independent personality, exercise, brain puzzle. Free, unpowered and interactive. The indoor playground according to the characteristics of children to design,The indoor playground can help kids give full play to energy and imagination,When the kids having fun,at the same time,the body aerobic endurance exercise.
This design is for Hungary customer,Designers use children's psychology, from the safety of equipment, and ergonomic rationality to design this indoor playground. Maximize the utilization of the whole space,and Maximize children's activity space
1.Mace obstacle:Foster children's sense of crisis
2.Trampoline:Exercise child balance, leg muscle development
3.Iron Bar:Exercise children's arm muscle development
4.Ball pool:Train children's ability to recognize colors
Item Name
China hot sale Kid indoor playground equipment DLE-7
Brand
Dreamland
Certificate
ASTM,TUV,EN1176,CE,ROHS
Material
A. Plastic parts: Imported LLDPE from Korea.
B. Post: National standard galvanized steel pipe.
C. Deck, stair, bridge: Wood inside with Soft Covering PVC.
(Different material is available at your demand)
Age Group
3-12 Year old
Theme
Space Theme Indoor Playground Equipment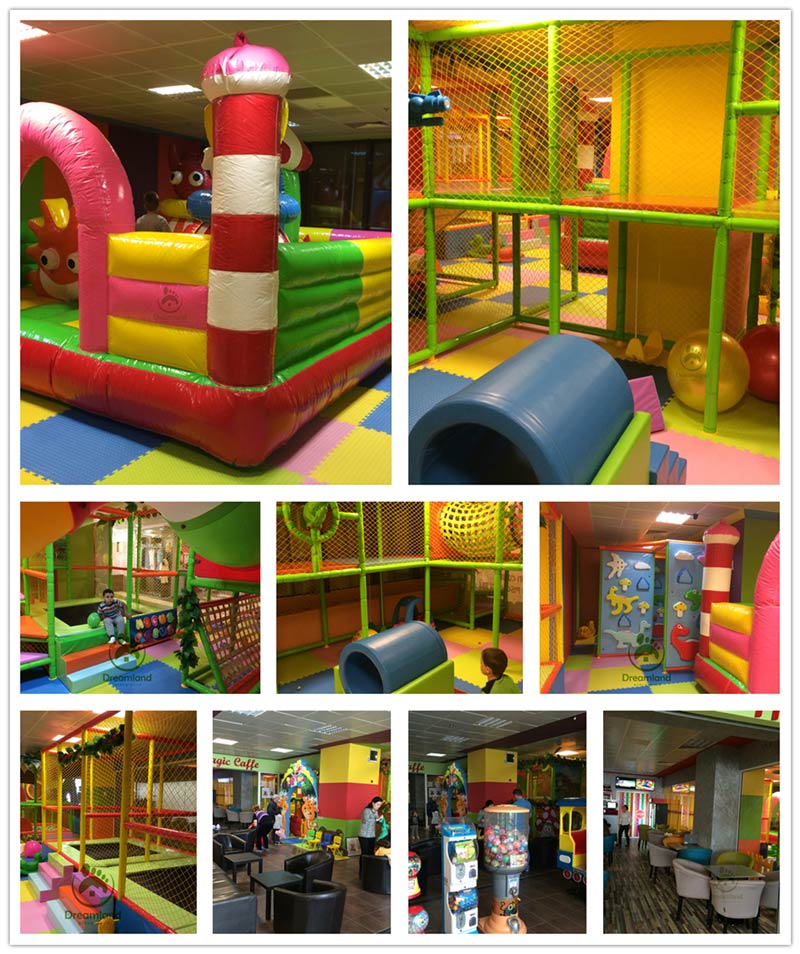 Material:
The main consumer group for indoor playground equipment is kids, so safety is the most important factor for you to consider. While we have over 6 years in amusement park field, we must know that different location have different safety standard and our professional design team must design it as per your countries' safety standard.
In addition, High quality raw material decides high quality products. We have different safety and quality standards for different countries. Dreamland is insisting on selecting high quality material to meet clients' requirements all the time.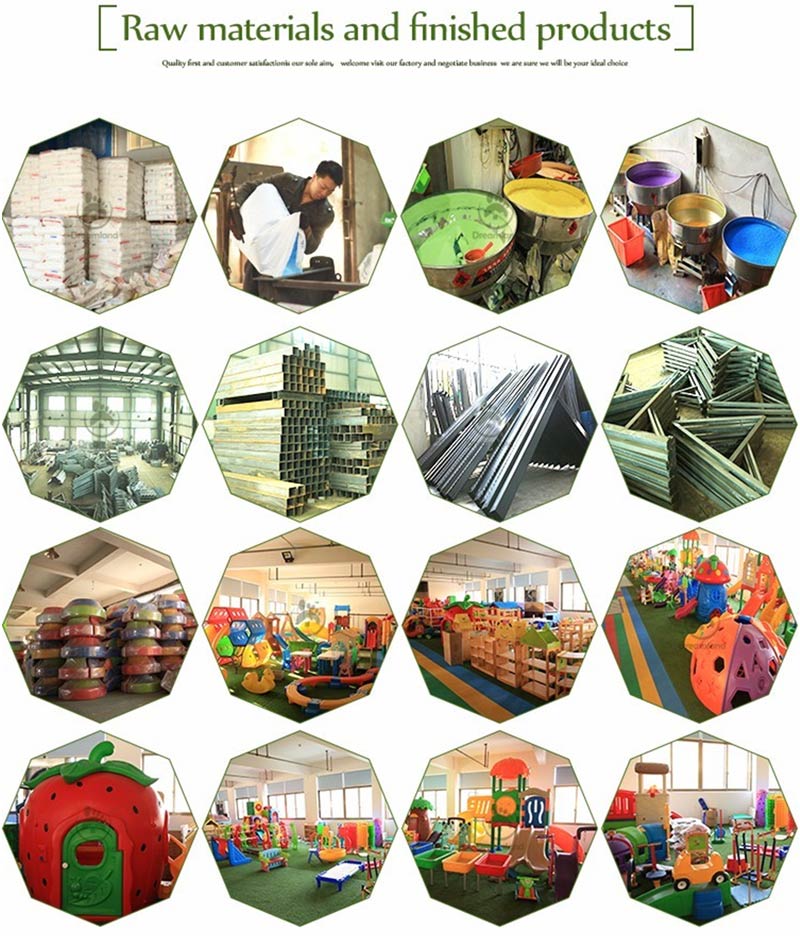 Factory:
Dreamland Playground company is one of the largest manufacturers in the world and top 10 manufacturer in China who specialize in designing, manufacturing and assembling the quality and affordable indoor playground equipment designed for commercial applications. We meet the Safety Standard EN1176-77 part 10, CE in EU and ASTM, NFPA in North America. We have built thousands of nice projects all over the world and enjoyed great reputation in this industry!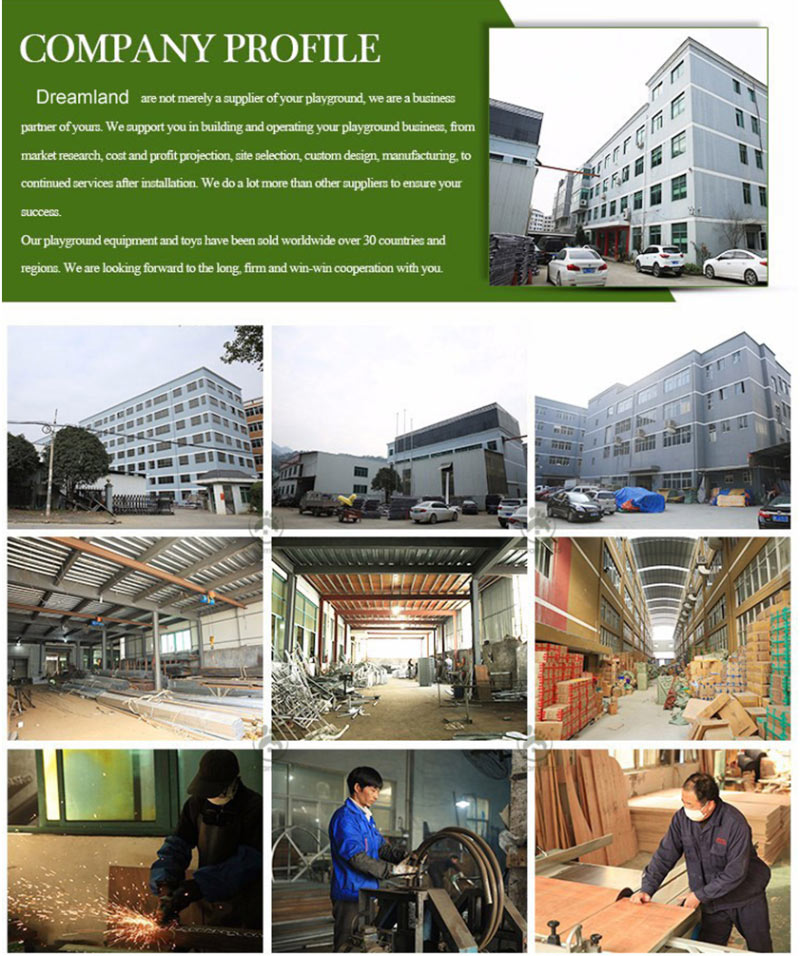 FEEDBACK