The newest soft play indoor in Saudi Arabia
Publish Time: Author: Dreamland Visit: 281
Crafted for Fun and Adventure!
In the heart of Saudi Arabia, Dreamland Playground has brought to life a colorful fusion of soft play indoor and trampoline wonders, an ode to childlike glee and the spirit of adventure. Imbued predominantly with shades of vibrant green and adorned with lively hues of red, yellow, and blue, the aesthetic of this project mirrors the pure joy of childhood.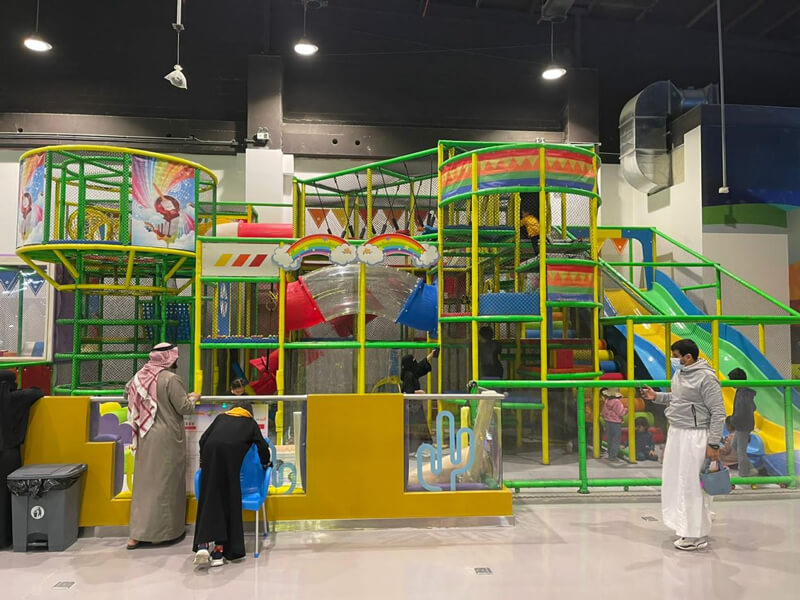 Soft Play Indoor Area: A Safe Haven of Joy
The soft play indoor area is a delightful maze filled with slides of various kinds, tunnels, staircases, and other soft-packed attractions. These are meticulously designed to offer children a haven where they can unleash their imagination, ensuring safety while they explore and create unforgettable memories.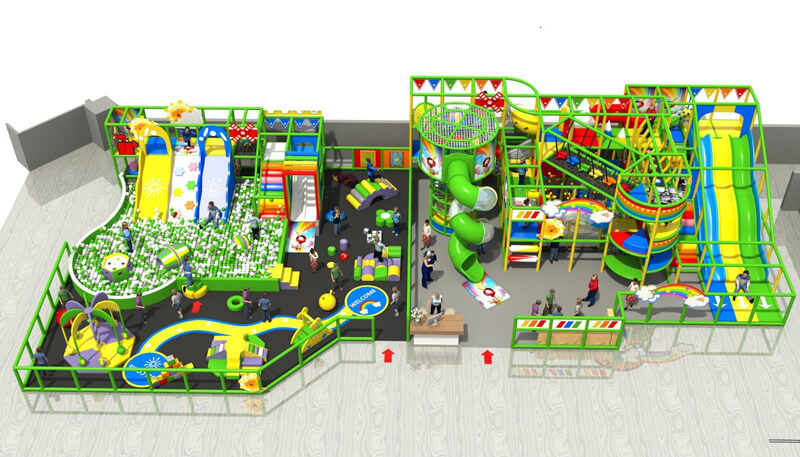 Trampoline Zone: Boundless Energy & Challenge
A few steps away lies the trampoline zone, tailored especially for the slightly older kids who are in the pursuit of challenges. Besides the exhilarating trampoline experience, this area boasts a ninja course, a foam pit filled with soft foam cubes, and the thrilling valo jump. It's not just about jumping; it's about pushing one's athletic boundaries, discovering new potentials, and having a blast!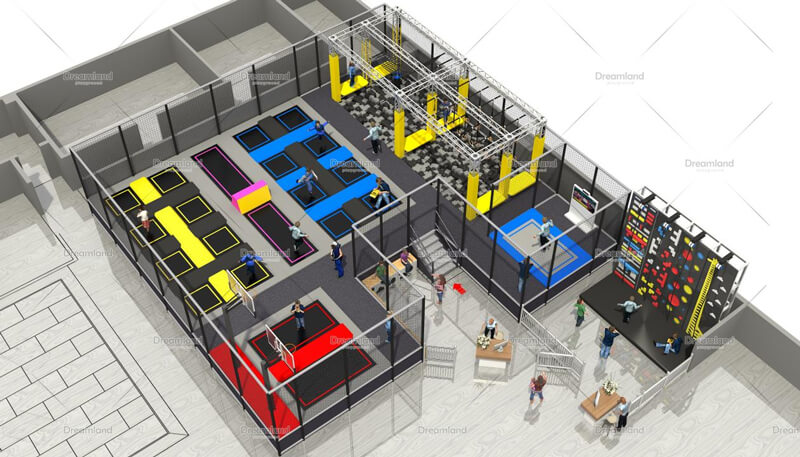 Climbing wall: Scaling New Heights
And then, there's the climbing section. With various shapes and routes, it's a perfect spot for children to hone their climbing skills, learning perseverance and strength while they are at it. It's not merely about reaching the top; it's about the journey, the challenge, and the accomplishment.
The constant stream of excited visitors is a testament to the quality and allure of the soft play indoor we've crafted. Their smiles, laughter, and eagerness to return are the best accolades for our hard work.
Dreamland Playground is here to help you bring your soft-play indoor dream to reality. Offering end-to-end services, from conceptualization to installation, we ensure every project becomes a landmark of joy in its community. Contact Dreamland Playground, and let's work together to create magic!