Ninja Course Equipment in the Park of Qatar
Publish Time: Author: Dreamland Visit: 504
The project this time is an all-time favorite ninja warrior course situated in one of the parks in the country of Qatar.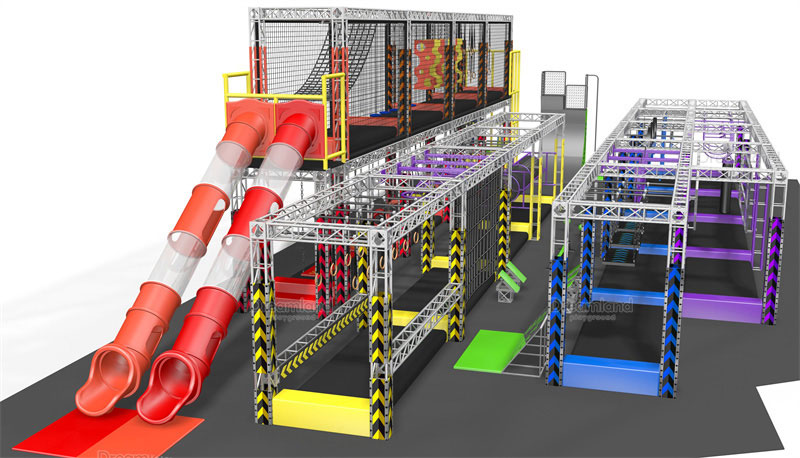 This Ninja course equipment has a measurement of 380 square meters, ideal to accommodate enough children and adults. The design is created based on the client's needs and wants.
One of its key features is its bright colors designed to easily catch attention and attract joy especially to playing children. The photo below shows the whole lay-out and design of the project. After the installation, it turns out 100% identical to the lay-out which wowed the client with a high level of satisfaction.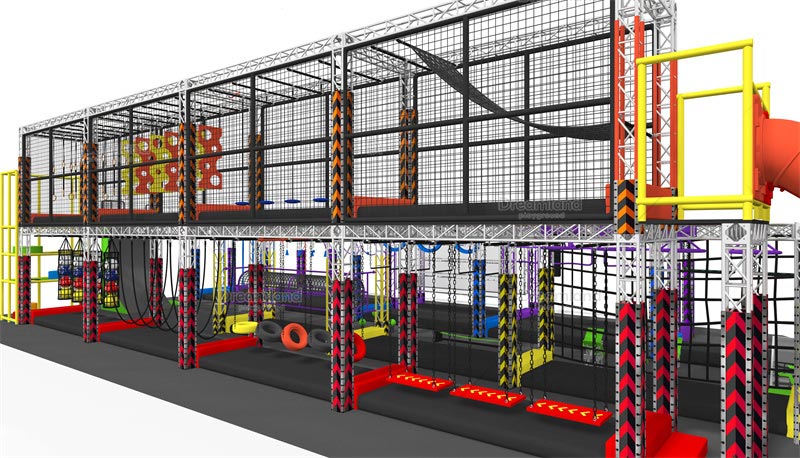 Design lay-out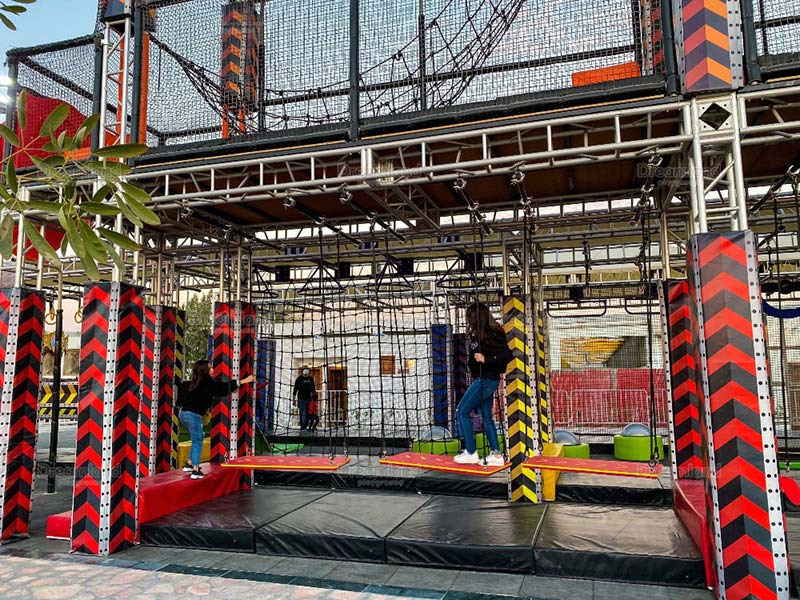 Actual photo
This ninja course equipment has a massive two-storey obstacle course. It is designed to produce and offer more attractions, demonstrating the ninja course equipment's strength while maximizing the space allocated. Every player can choose from a variety of levels of difficulty in each section. A highly suitable accessory is also utilized for each section with different levels of adversity.
The first layer, or the lower deck, is designed to be less difficult, making it perfect for beginners and anyone not familiar with the attraction. The lower deck will help children be aware and practice their stamina, speed, and balance.
The second layer, or the upper deck, is ideal for those who adore thrills. Aside from its higher position, it offers an obstacle that requires strength from the upper limbs as well as balance.
If you think about it, its safety is Dreamland Playground's priority. The entire ninja course equipment is designed for stability, safety, and quality. Expansion screws and a large foot base are used and installed to make sure the facility won't fall down.
Its design down to installation, along with all the materials used, meets and even exceeds all the safety standards for play equipment. Overall, this ninja course equipment magnetizes people and has the ability to obtain not just new customers but repeat clients as well.
This ninja warrior course project is one of the several that the company has successfully managed. Feel free to explore all featured Dreamland Playground projects on the website and if one piques your interest, message our sales team and you'll get a response right away.