The Largest Family Edutainment Theme Park in Malaysia
Publish Time: Author: Dreamland Visit: 584
Dreamland playground recently completed another family edutainment theme park in Malaysia. The total area of the project was 5000 square meters and the facility was comprised of two floors. The owner reached out to us to help them create a safe, fun, and engaging environment for both children and adults.
【Nextgen Themepark】
Address: S603 - 610, 2nd Floor, 1 Utama E, 1 Utama Shopping Centre
Working Hours: 10am - 10pm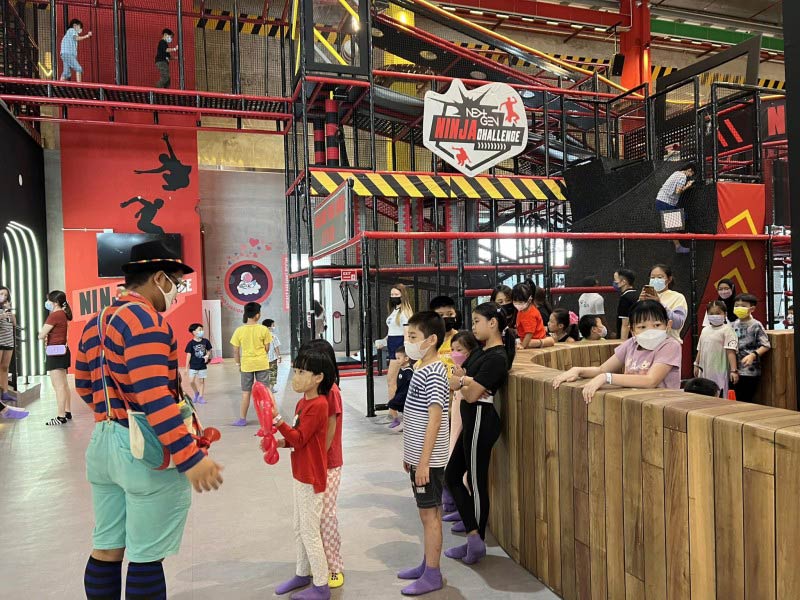 Being one of the largest family edutainment theme park manufacturers in China, Dreamland met the challenge with enthusiasm and professionalism. According to the client's requests, our team designed a complete playland solution divided into two floors.
Floor-1:
The first floor hosted a city-themed family edutainment park which includes various colorful attractions such as ball pits, slides, and swings. All of the equipment were made with heavy-duty plastic for safety and durability, and the design was tailored to meet the owner's expectations.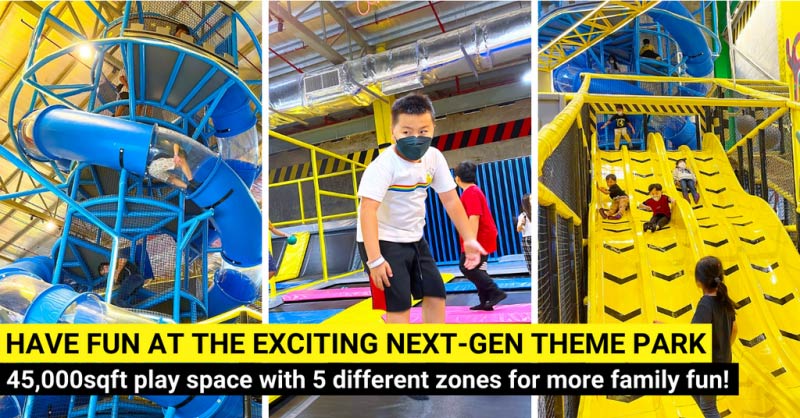 Floor-2:
The second floor featured a trampoline park and ninja course. Both attractions were designed with safety and comfort in mind and all the necessary safety nets were installed. The trampoline park includes the main court, dodgeball court, high-performance trampoline, and many other activities. The ninja course is equipped with obstacles, towers, slopes, and other challenging elements to keep the kids active and entertained.
All of the equipments comply with the latest American and European safety standards. Having an indoor play area in your facility will help in entertaining the Children. Plus, it's a nice break from electronic devices and video games. With its vibrant colors and exciting activities, this space promises to be a great source of fun for both kids and adults alike.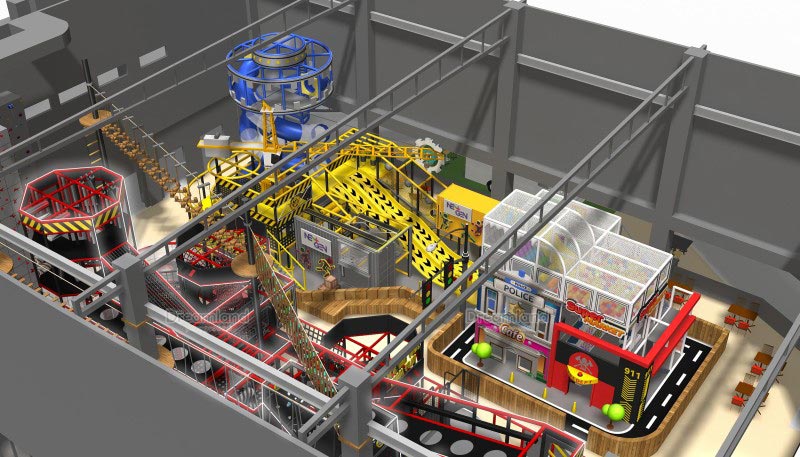 Keeping the customer's satisfaction in mind, our engineer Jack ensured that the project was completed on time in just 20 days!
You can also buy such family edutainment theme park from us that are customized for your specific needs, and we will even provide installation assistance if necessary. Our completed projects are evidence of the commitment we have to create a safe and enjoyable environment for children.
The dreamland playground services are not only limited to Malaysia or China, but we're also proud of our projects in several Asian, European, and Western countries.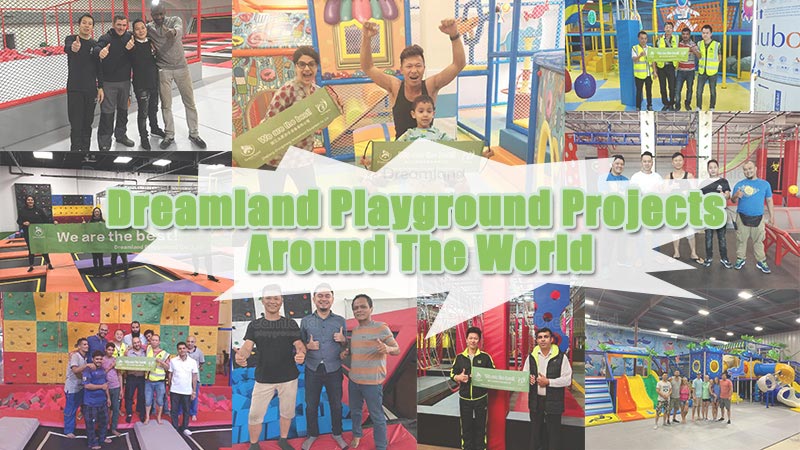 Being in this business for years, we always strive to provide the best quality service and products to our customers at affordable prices.
So, Any interest in this family edutainment theme park for your indoor playground equipment, feel free to reach out to us and we'll be more than happy to assist you.