Dreamland Playground set foot in Malaysia
Publish Time: Author: Dreamland Visit: 150
Dreamland Playground, as China's top playground and softplay equipment factory, reaches its neighboring Asian country Malaysia. Malaysia, most especially its capital city Kuala Lumpur is home to colonial buildings and busy shopping districts. With that, we are glad to let them experience the Dreamland Playground Legend that we love to show and are proud of having. We finished installing an amazing soft play equipment in an indoor playground located in Aeon Mall Nilai, Negeri Sembilan, Malaysia. This new Soft play center is called "Kiddytopia" and has a very spacious area. The photo below shows the whole layout.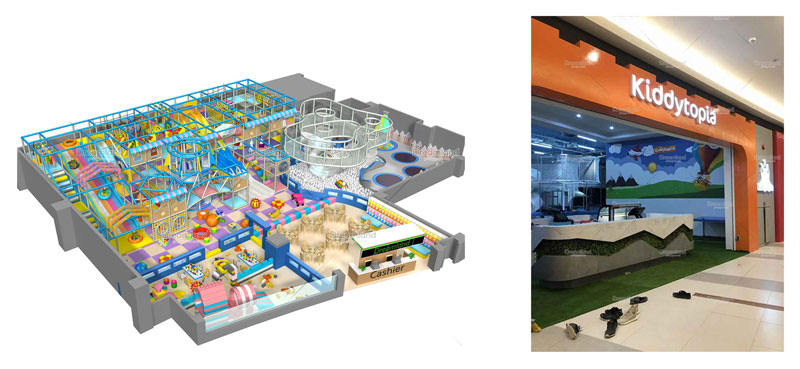 This Soft play center checked all the right boxes and offers all the fun of any other soft play. Its key features include not just fun but also safety and durability because that's what Dreamland Playground is all about. With its huge area, we've installed a lot of exciting, fun courses, and eye catching theme that kids, also including the parents will surely enjoy.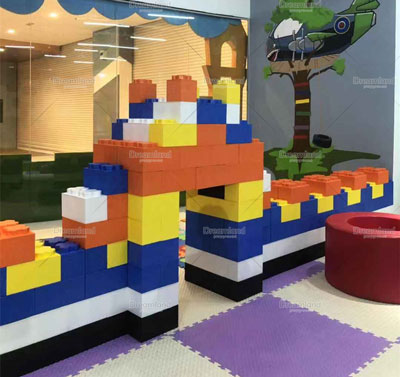 Installed courses include EPP blocks or the LEGO house; this play course helps the kids' mental ability.
Numerous studies show that kids who were introduced to this kind of activity convey improvement on
spatial reasoning tests and enhancement in their ability to visualize and plan three-dimensional objects.
Additional courses we've installed also include doughnut and rainbow slides that almost all kids love to
experience; this also allows the parents or guardian to accompany their kids while doing the slide.
We made sure it is safe by including a soft mat all over the floor to where they will land.
There is also a spidey walk, spiral slide, ball pool, floating balloon, a trampoline that according to studies
helps kids' heart health by increasing the heart rate with just 10 minutes of bouncing, a toddler section
for toddlers to be introduced on playing and fun, kiddy territory and a mini cinema for when running
around becomes too much and exhausting. To make it complete, we've included a setting area for parents
just beside all the action for them to easily monitor and take a look and enjoy what their kids are doing.
Dreamland Playground being in the playground business for many years knows the accurate process and is fully aware of what satisfies our different clients. We stick to our core values which include honesty, efficiency, creativity, and cooperation which our company believes in. We made sure all our equipment passed the high standard we follow to produce and develop a piece of safe and qualified soft play equipment for all of our valued clients here and abroad. These core values are the reason why we last long, why we are leading, and why we are chosen by more than 50 countries all over the globe.