Big Indoor Playground in Canada
Publish Time: Author: Dreamland Visit: 896
Dreamland Playground has then again created a successful international project in the capital city of Canada, Ottawa. This adventure playground has stretched its presence and is located in multiple areas including the North and South Americas.
On the other hand, as a renowned manufacturer of indoor soft play equipment from China, we are proud in partnering with this client all the way from Canada. The design, manufacturing, and installation are flawlessly shouldered adhering to the client's wants and needs.
This big indoor playground in Ottawa, Canada has an enormous measurement of 14,000 sq ft. The output of this project is almost identical to these design artworks. You may refer to the photos below showing the playground's design and the output. We make sure that what we offer is what we deliver as it's the company's top priority to meet the expectations of the client. What we present as a layout will perfectly come out as the output.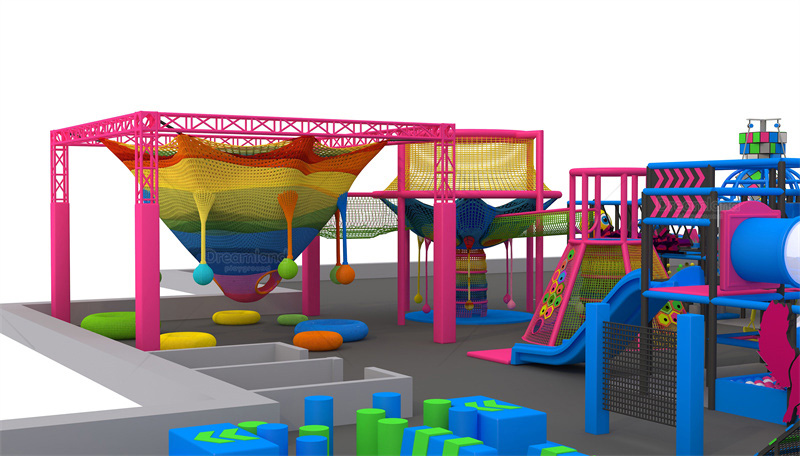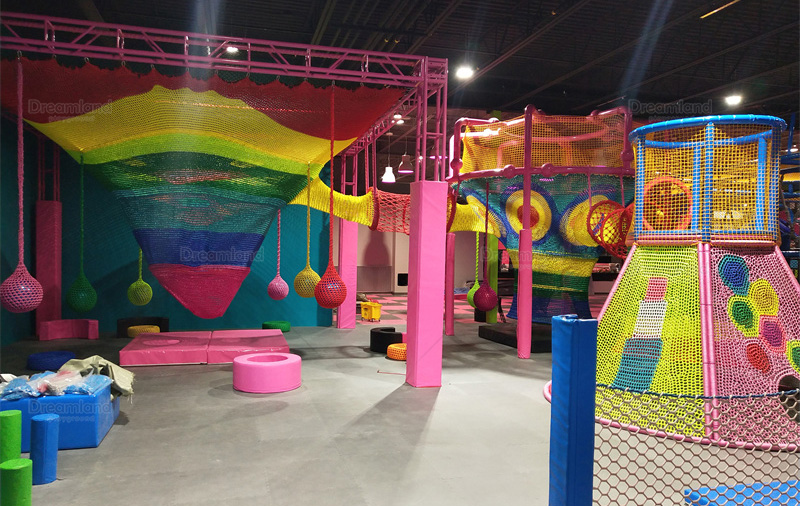 Dreamland Playground has made several courses inside this big indoor playground. Through the perfect collaboration with the client, a great output was delivered. All courses inside this big indoor playground truly capture the attention of customers, especially the children. To value inclusivity, this big indoor playground has a designated area for toddlers to give involvement to everyone who wanted to visit.
Since it has an enormous space inside, elements include a crochet net, climbing wall, ninja playground, rope course area, and a shooting area. These vast courses are perfect for everyone who wanted to enjoy and at the same time relax while building a lasting experience.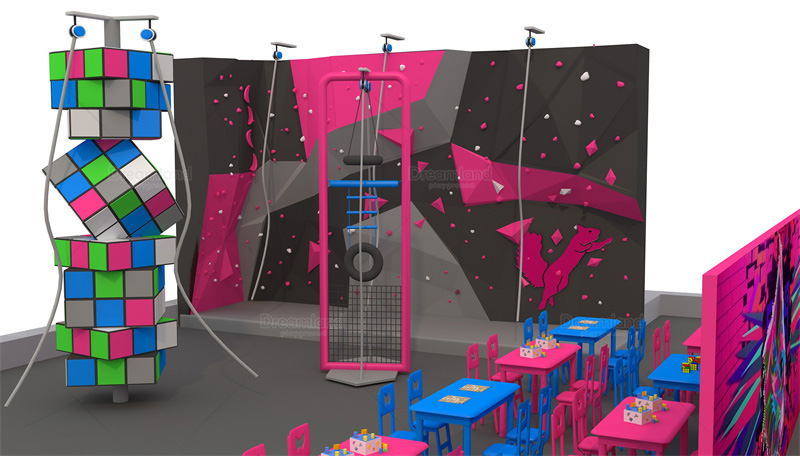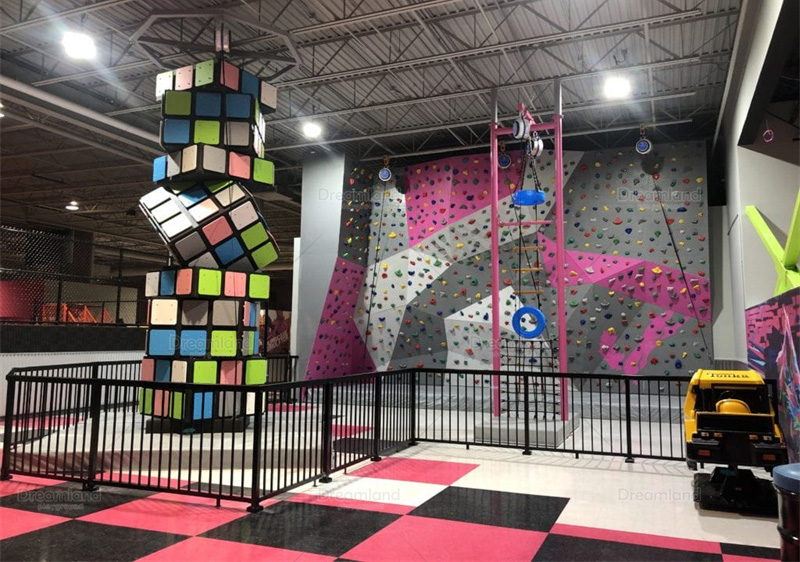 Ninja Playground and rope courses are suitable for children 12 years old and below. For toddlers who also want to have a great experience, there is no problem with that, there is also a toddler area for ninja playground that is perfect for children 3 years old and younger.
On the other hand, the exciting climbing wall course is perfect for all ages. It gives access to everyone who wanted to enhance their balancing skills and improve their muscular strength. This course offers a fun and challenging experience to everyone who visits.
This adventure Playground is not just designed for playing and fun, it can also be a perfect venue for parties. Birthday celebrations for kids and even themed parties are welcome inside the area. Dreamland Playground has made sure that this big indoor playground is a perfect avenue for fun and memory.
Being in the industry for quite a long time while serving clients locally and internationally, our company has an established name when it comes to your play needs. With our vast experience, we've built trust and satisfaction in all our clients. For your future needs we have a portfolio of designs you can choose or if you have a design in mind, we can customize it as per your preference. You could visit our website and contact us directly.