Item Name: Creative new indoor quality British style theme playground paradise
Model No.: DL016
Size: 42.5*17*3.6 m
Indoor Playground Features: Triple-lane Slide, Rainbow Net, Big Balls, Princess Car, Trampolines, Obstacles, Ball Pool, Obstacles, Soft Play, Sand Pool, etc.
1.Product Description for british theme indoor playground:
Indoor playground is designed according to the characteristics of children, through the combination of science to form a set of amusement, sports, fun, fitness as one of the new generation of children's activity center, it is a new, comprehensive children's paradise, Is designed for children like to drill, climb, slide, roll, shake, jump, shake and other characteristics of the design, children can play at the same time to cultivate an independent personality, exercise, brain puzzle.
Item Name

Creative new indoor quality British style theme playground paradise

Brand

Dreamland

Size

42.5*17*3.6 m

Material

1. Plastic parts: Imported LLDPE from Korea.
2. Post: National standard galvanized steel pipe.
3 .Deck, stair, bridge: Wood inside with Soft Covering PVC.

Available Theme

Jungle, Ocean, Ice, Pirate ship, Circus, Candy, etc.

Certificates

CE, ROHS, ISO9001, TUV, SGS, etc.

Installation

Professional CAD instruction, assembly procedure and project case or arrange professional staff install

OEM/ODM

Available
2.More Information:
A.How to open the indoor playground?
First, you need contact our salesmen to get the effective information quickly. In addition, we will provide you the most suitable design, quotation and suggestions as per your ideas and budget.
B. How high is the standard layer height for indoor playground? How many layers can it be? Is there any limit for the lowest height of the place?
The standard layer height is 1.4m/layer. Generally we recommend you to make it no more than 5 layers, and the lowest height is no less than 2.5m.
C. How about the budget for starting indoor playground business?
According to different location size and height, we provide different indoor playground which its cost is ranging from 50,000 to 500,000.
And our team will customize you suitable design according to your location size and budget.
D. What are the styles of indoor playground?
We have such themes as classic, forest, ocean, candy, pirate ship, ice and snow ship, castle, etc., we can also customized the style as per your requirements.
E. What is the age range for indoor playground?
In order to meet the needs of kids in the different age range, and consider the safety, generally indoor playground should be divided into two areas: one is the toddler area which is suitable for 1-3 years old kids, and the other is the main function area which is suitable for 3-12 years old kids.
F. How long does it take to produce the indoor playground?
The production time will depend on the indoor playground size and our factory production plan. Generally, the production time is 15-25 days after receiving your deposit. And we will discuss with and provide you the related production and installation plan.
G. Will you provide us detailed and professional installation drawing?
The installation for indoor playground has been more concerned by our customers, so that our engineers and designers take a lot of efforts to revise and improve the installation drawings, and now the installation drawings will be matched with installation video, then our customers will install the indoor playground accordingly. And if you have any questions during the installation, please feel free to contact us so that we can help you solve it.
3.Material:
The main consumer group for indoor playground equipment is kids, so safety is the most important factor for you to consider. While we have over 6 years in amusement park field, we must know that different location have different safety standard and our professional design team must design it as per your countries' safety standard.
In addition, High quality raw material decides high quality products. We have different safety and quality standards for different countries. Dreamland is insisting on selecting high quality material to meet clients' requirements all the time.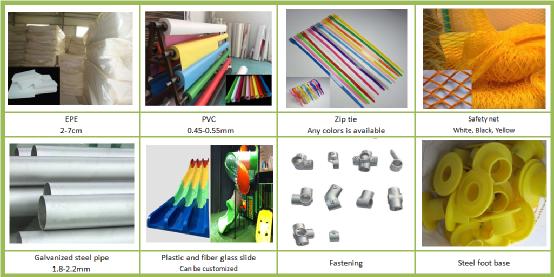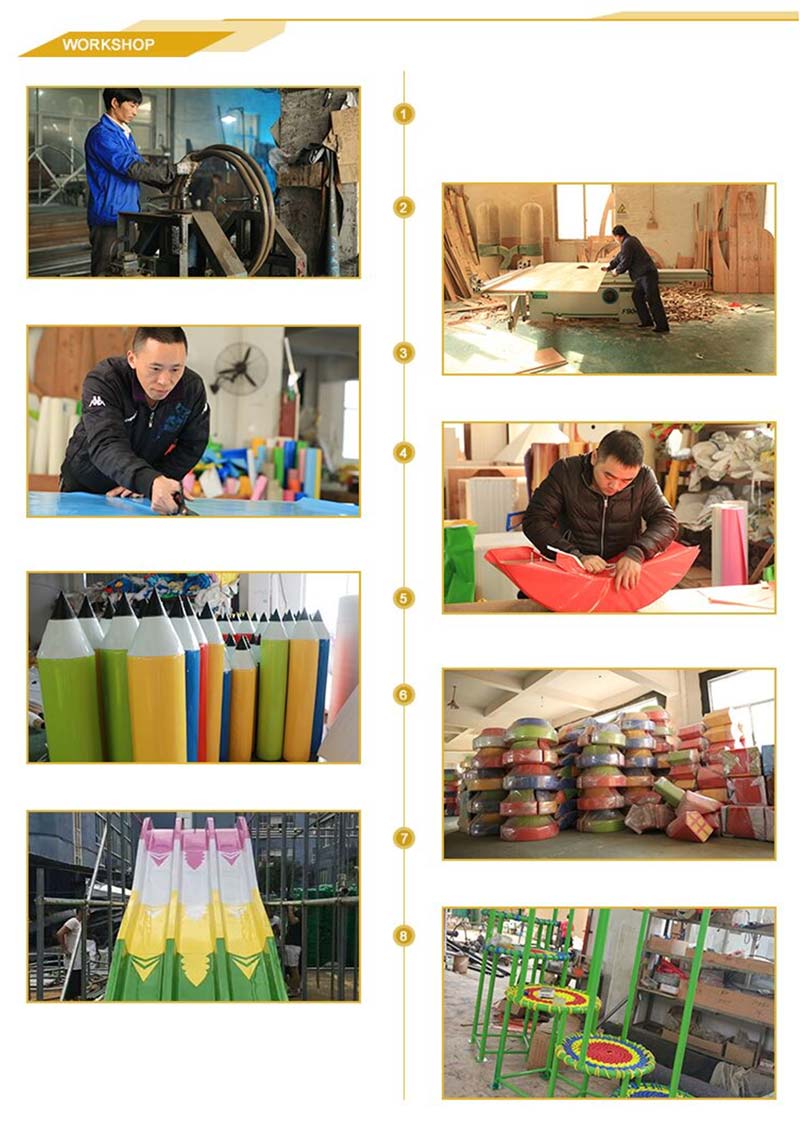 4.Factory:
Dreamland Playground Co., Ltd is one of the most professional manufacturers in China who specialize in designing, manufacturing and assembling the qualified and affordable indoor playground equipment designed for commercial applications.
FEEDBACK