New Trampoline Park Equipment Installed in Aarau, Switzerland
Datatime: 2020-01-15 Visit: 109
Indoor Trampoline Park, according to different age group, can be designed into different functional area. The most common one is free jump area, as well as dodgeball, high-performance jump area, basketball area, foam pit and etc. It can be designed as per your requirements.
Recently we just finished the installation of Trampoline Park equipment in Aarau, Switzerland, and as for this park, the trampoline games area free jump area, basketball area, dodgeball and airbag.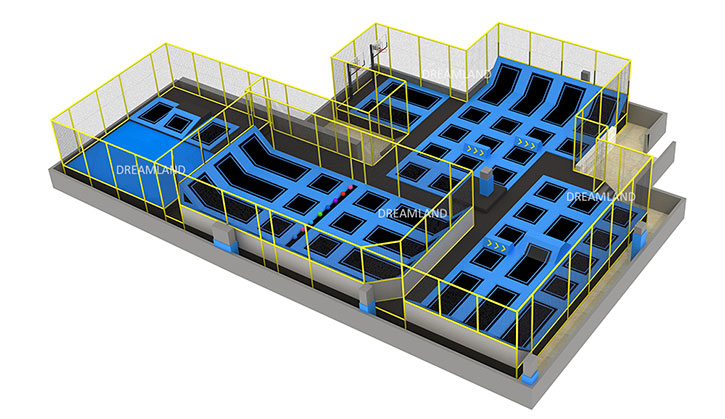 Free jump: It's suitable for people who need body building, weight loss and relax their tense work. According to the expert studies, the calorie consumption of people who exercise 5 minutes in trampoline is equivalent to people running 30 minutes in the treadmill.
Basketball area: Through using the trampoline rebound that you can easily become a real NBA MVP through leaping to dunk, enjoying the freedom and pleasure brought by leaping.
Dodgeball: It's a game area for fun and build cooperative and competitive.
Airbag: After bouncing on a trampoline, you can enjoy the rotation and rollover in the air and complete all kinds of cool action; airbag can give you a sense of security.