Why IAAPA can become the largest theme park exhibition in the US?
Datatime: 2018-10-25 Visit: 582
From Nov.13th to 16th, the American theme park IAAPA will be held at the National Convention Center in Orlando. It was founded in 1918 and is the largest theme park and amusement equipment exhibition in the world. The International Association of Amusement Parks and Landscapes (IAAPA) is the largest association in the field.
IAAPA, the full name International Amusement Park and Landscape Association, is the largest association of the world's leisure and entertainment industry. Founded in 1918, it is headquartered in Alexandria, Virginia, USA. The organization is committed to promoting the development of the international amusement industry and helping members to improve efficiency, strengthen publicity, and ensure the safety and profitability of the scenic spot to meet the highest standards of the industry. IAAPA now has more than 5,000 member units in 91 countries around the world.
We, Dreamland Playground Co.,Ltd, are one of the members.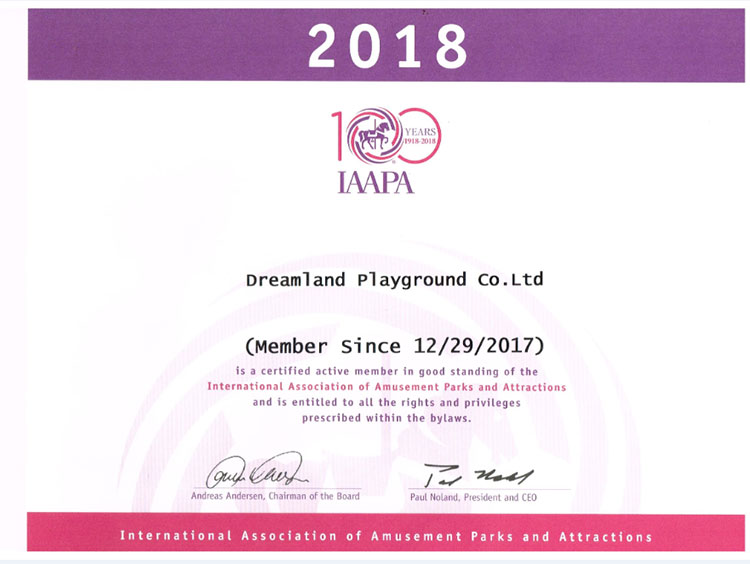 In addition, we will also attend this exhibition next month, and we will take our latest selling product to the show --- ninja warrior here. More details as below shown: