How to Import Indoor Playground Equipment from China
Publish Time: Author: Dreamland Visit: 373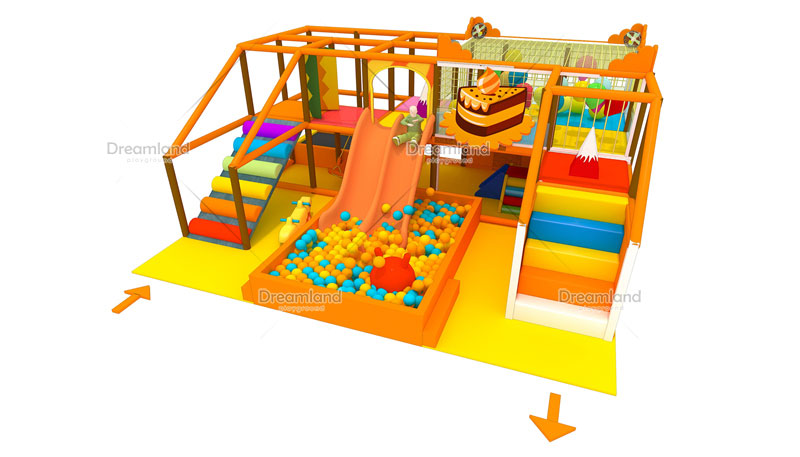 The playground equipment industry is booming, with new parks opening every year.
As the demand for indoor playgrounds increases, what should you know before importing your own?
This blog post will break down everything you need to know about sourcing and importing indoor playground equipment so that you can find the best supplier for your park.
We'll also provide links to helpful resources on our site that are sure to be invaluable when it comes time for sourcing outdoor play equipment online.
Moreover, this post is divided into steps for your better understanding!
So if you're looking into buying an existing amusement park or starting one from scratch - this blog post is for you!
Step 1 – Determine Your Goal:
To be successful in the indoor playground equipment business, you need to know what your goals are.
Indoor Amusement park owners and suppliers can both benefit from understanding their strategy for success: whether it's providing end-users with playground equipment or reselling them on behalf of other sellers (so they get more money).
This will act as a blueprint that helps make any plan come true!
Step 2 - Selecting a Place for Your Indoor Playground:
If you are importing the playground equipment to expand your amusement park or personal use, it's essential that space is ample with fewer obstacles (fewer pillars).
The height must also be adequate so as not to hinder any potential fun!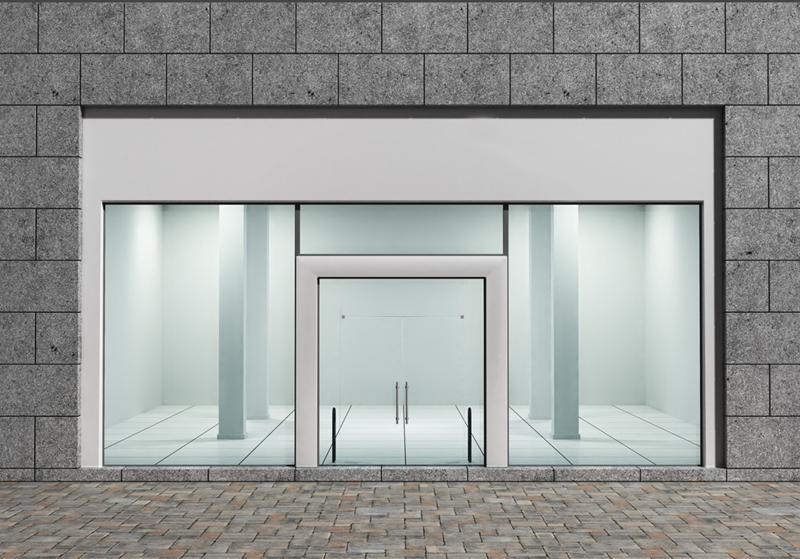 Step 3 – Know Your Country's Import Policies:
Before importing, you must do your homework!
Here are some things to know:
Know the complete import procedure along with all of its duties and taxes as well as documentation requirements for certification when coming into America or any other country in this world;
Be sure that it is legal before going through with a transaction like purchasing from China by contacting local customs officers beforehand who can tell if such imports will be allowed under their regulations, even though there may not currently seem anything against them at first glance (although sometimes new rules come out after goods have already been shipped).
Step 4 – Choosing a Suitable Indoor Playground Equipment Manufacturer in China
Now, this is the crucial step!
You must do thorough research while choosing a reliable manufacturer in China because not all manufacturers and suppliers are trustworthy and competent for the job!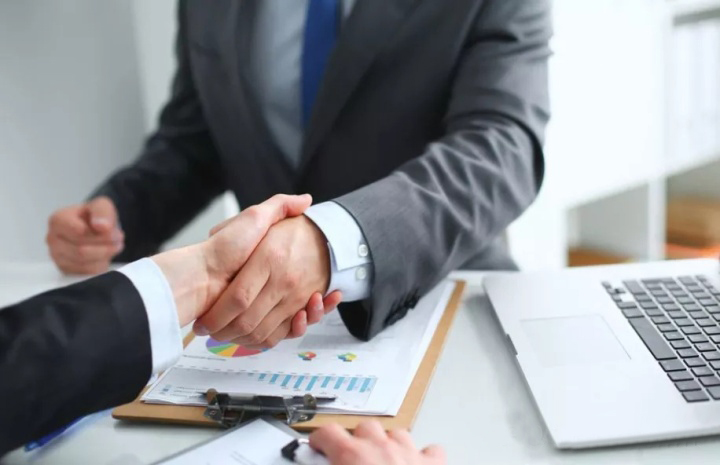 Wherefore, here are the steps you can follow:
Find
There are plenty of indoor playground equipment manufacturers available worldwide. However, Chinese manufacturers are worth considering due to their internationally recognized quality and safety standards, affordable prices, variety of products, and excellent after-sales services.
However, not all Chinese manufacturers are worth trusting, so you can initiate the hunt for the best by attending trade shows, exhibitions, and fairs.
You can also ask for the manufacturers from the existing owners of the indoor playground industry.
But the most reliable and easy way is to look for them on the internet via search engines like Yahoo, Bing, or Google. For example, you can use the search terms like "indoor playground equipment manufacturers in China" or "buy indoor playground equipment from China."
Analyze
After you have the list of manufacturers, now it's time to visit each website and analyze it. You can look for their product catalogs, certifications, existing projects, and contact details.
You can have a detailed conversation with their representative, discuss your requirement and have a visit to their manufacturing facility. You can also visit any of their existing clients for further satisfaction.
Choose
After detailed analyses, you must now a narrowed-down list of best manufacturers, from which you have to choose the best one.
For the selection, you can consider the following criteria:
Reputation: A reliable manufacturer has a good reputation in the market. You can ask others about the company or look for their reviews on the internet.
Experience: They must have at least ten years of experience in the indoor playground equipment manufacturing industry.
Certifications: They should possess all the required licenses and local and international quality and safety certifications necessary for manufacturing.
Some of the highly required certifications include:
ASTM F1918 for North America
CPSIA for North America
NFPA 701 for North America
UL 94 for North America
EN 1176 for Europe
EN 71 for Europe
CE for Europe
EU REACH Regulation (EC) for Europe
AS3533.4.2-2013 for Australia
CSA Z614-07(R2012) for Canada
ISO for worldwide
For further satisfaction, you can also check if they are a member of IPEMA, IAAPA, ROSPA, SGS, etc.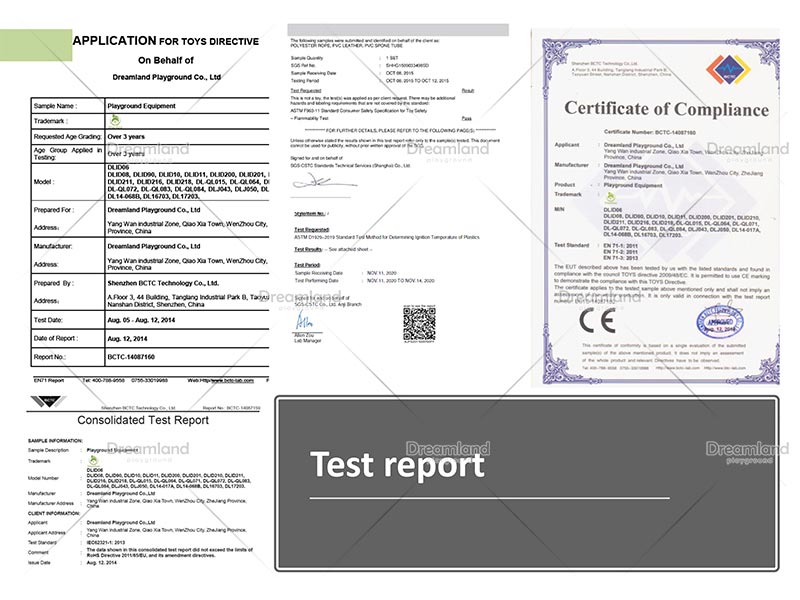 Prices: A reliable manufacturer offers competitive prices for each product without compromising the product's quality and safety.
Variety: They offer a wide range of the latest indoor playground equipment to meet clients' demands.
Manufacturing Facility: They have a well-equipment manufacturing facility to produce most of the product's components.
Manufacturing Faculty: They have a complete team of qualified, trained, and experienced designers, engineers, workers, and testers for the job.
Quality Control: The well-reputed manufacturer ensures that the product produced is of the finest quality. They use high-quality material, advanced machinery, qualified team for the job. Moreover, they perform series of quality and safety tests on the product at different stages of production.
R&D: They have a highly qualified team with advanced equipment in the research and development department to improve product safety, quality, and design.
Material: They use the best quality material to produce components while complying with international quality and safety standards.
Existing Clients: A reliable manufacturer has hundreds of happy clients worldwide.
Pre-Sale and After-Sales Services: They provide excellent pre-sale and after-sales services to their client, including product designing, customization, and customer support.
Payment Terms and Method: They only offer worldwide trusted payment methods, including PayPal, Western Union, L/C, T/T, and bank transfer.
Warranty: A reliable indoor playground equipment manufacturer provides 1 to 2 years of warranty for the products.
Shipping: They only provide or suggest a highly experienced shipping company to their client to ensure the product is delivered without any damage or mishandling.
Installation: A reliable manufacturer will send an installation guide to the customer. They will also send their engineer to help in installation. They may take charge of the air ticket, salary, accommodation, etc.
Quick Tip: If you cannot find a reliable manufacturer with the qualities mentioned above, we suggest you try DreamLandPlayGround. You won't regret it!
Step 5 – Choosing the Right Indoor Playground Equipment
Once you have decided on the manufacturer, it's time to choose the best indoor playground equipment. You can consider the following factors while choosing:
Type:Indoor playground equipment are available in a variety of sizes, types, and specification. Choose it wisely according to your customer's demand.
Some of the prominent types of indoor playground equipment include:
Themed Playground Equipment
Ninja School
Baby Park
Electric Interactive Soft Playground
Crochet Playground
Price: It is one of the first things that come into the buyer's mind. So, you must compare the costs of the equipment from a different manufacturer and choose the one with the best price without compromising quality and safety.
Material: While choosing the indoor playground ride, you must give proper attention to its material. Ensure that the manufacturer has used the high-quality material depending on the application of the component in the equipment.
Design: Make sure that the ride is designed according to international quality and safety standards. Moreover, it should be appealing enough to attract kids.
Size: You must consider the dimensions of your indoor space while choosing the playground equipment. It shouldn't be too big or too small for the vicinity.
Specification: Every piece of equipment comes with different specifications. Some are standard, while others are optional. Therefore, you must choose it wisely according to your requirement and budget.
Testing and Certifications: A good and reliable equipment is tested under different conditions during the manufacturing process. Besides, it should have quality and safety certified labels.
Packaging: Ensure that the ride is appropriately packed for shipping. It will prevent the equipment from damage while shipping.
Step 6 – Place an Order and have a Contract.
Once you have decided on your manufacturer and the equipment, you can place the order by paying according to the decided payment terms (usually 30% Advance and 70% Before Delivery) and Payment Methods (such as Western Union, PayPal, L/C, T/T, Bank Transfer, etc.).
You must also choose your Trade Terms with the manufacturer from EXW, FOB, CFR, CIF, DDU, and DDP.
While placing an order, you should also decide on a reliable shipping company to ship your product safely to your doorstep. (Some manufacturers may also provide shipping service).
After everything is decided, have it written in a detailed contract and sign it.
Step 7 – Prepare for Customs
After your order is placed, prepare for your country's customs requirements.
You need to arrange the documents and pay the required import duties and taxes.
Usually, the following documents are required by the countries:
Bill of Lading (Most Countries);
Certificate of Origin (Most Countries);
Commercial Invoice (Most Countries);
Packing List (Most Countries);
EORI number (the UK only);
Made In China label (the USA only);
CE Certificate (EU / UK);
EU type Socket Input Support (EU / UK);
User Manual (EU / UK);
Declaration of Conformity (EU / UK);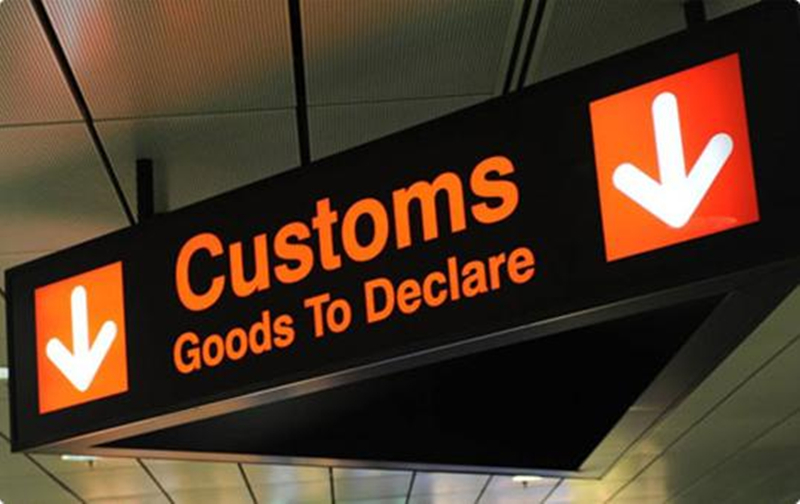 Step 8 – Receive the Order
Once your indoor playground equipment is delivered and cleared from Customs, get ready to receive the order. First, ensure that the seal of the packaging is not broken. Moreover, the product received is without damage, along with the user manual and components.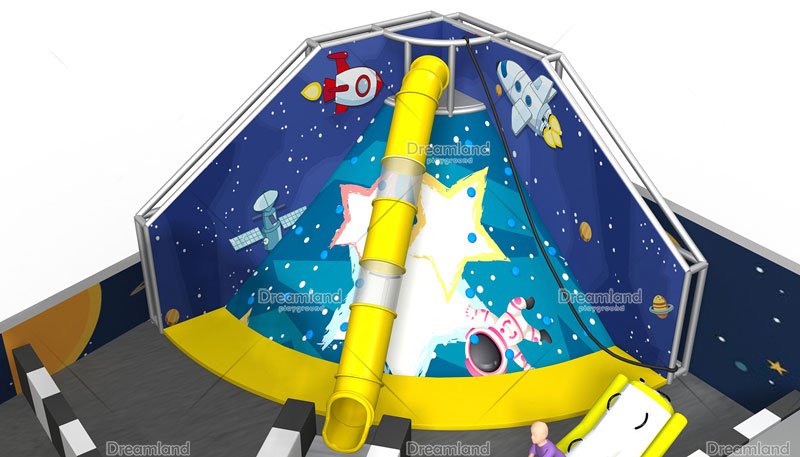 Conclusion
With our helpful guide, you'll be able to import Chinese-made indoor playground equipment with ease.
We hope that now all of your importing needs are met!