Companies That Make Indoor Play Equipment For Family Entertainment Center
Publish Time: Author: Dreamland Visit: 723
Fun and entertainment are essential to the social well-being of a family. Families need to have fun regularly, and one of the perfect ways to get it is through a family entertainment center. A family entertainment center is an abode of fun for families and individuals, and several companies make them.
Several companies make family entertainment centers for the fun benefits of families and individuals. Some of these companies include Dreamland Playground, Indoor Playgrounds International, Soft Play, and more. You can enjoy the fun services these companies produce and put a grinning smile on the faces of every family.
Numerous companies make family fun centers, and this article contains a few of them. You will find the needed information and details about these companies. This article will give you insight into these companies and the ones to go for.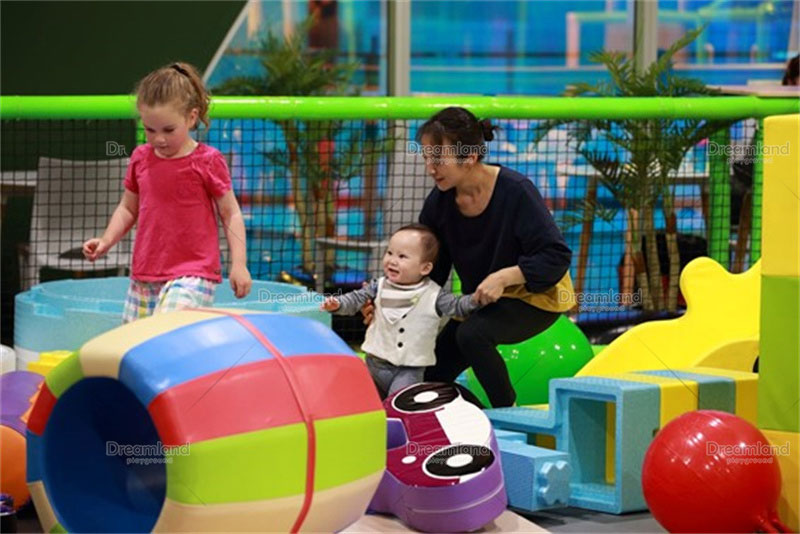 What are Family Entertainment Centers?
The family entertainment center, also known as the family amusement center or family fun center, is an indoor amusement park. It is popular in the entertainment industry and often abbreviated as FEC. This amusement park is a mini version usually targeted towards families with children and teenagers.
The family entertainment center is most times an indoor park. Families can catch all the fun at this mini version amusement center. More and more companies are making more family entertainment centers to bring fun to several family members.
Having a family entertainment center in your company creates an avenue for families and investors to deal with your business continually. Family entertainment centers offer much relaxation and fun for families worldwide. Thus, it's one of the most profitable indoor play businesses to begin.
If you are a fan of family entertainment and fun, visiting a family entertainment center should be on your list. And to this, you will need to go for the companies that provide the best fun center. Read on to know the best companies with the best fun center.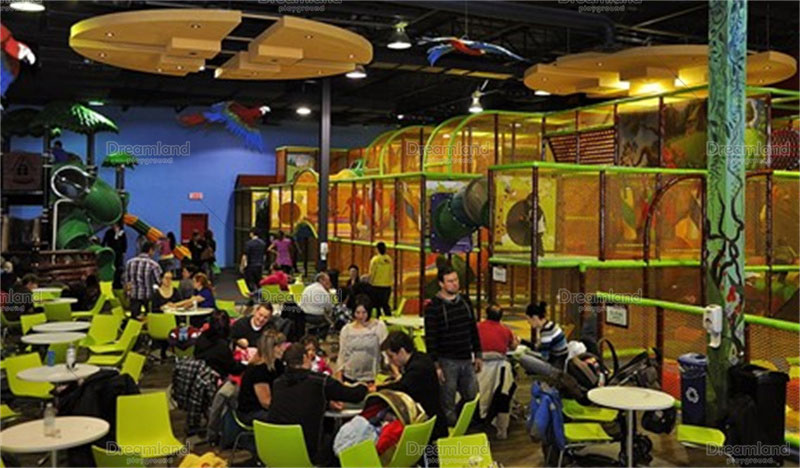 Companies that Make Family Fun Center
Several companies make family fun centers, and we will be looking at them. The fun centers attract families, aiming at providing high-level fun. But we understand your preferences, which is why we have a list of these companies with detailed information about them.
Here are companies that make family fun center;
Dreamland Playground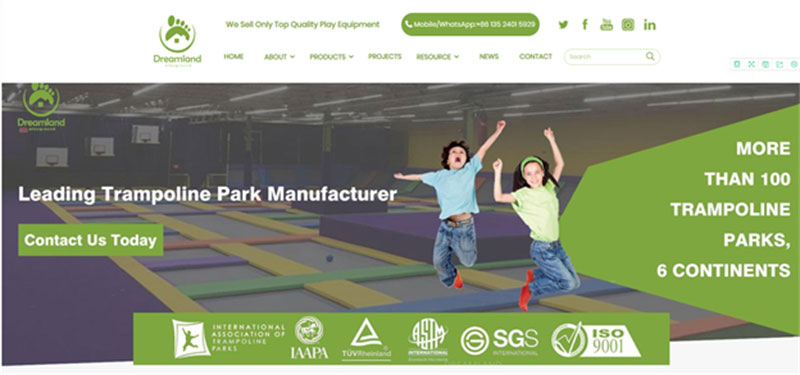 Dreamland playground is one company that provides the most fun-filled family entertainment center. You can experience the dreamland fantasies and catch the fun of them. You can give your family a fantastic moment by visiting the dreamland playground fun center.
Dreamland playground is available in over 100 countries on six continents, making it available at your fingertip. Dreamland playground installations are in USA, Germany, Australia, Canada, Switzerland, and many more. They offer top turnkey indoor play solutions to every family searching for real fun.
Dreamland playground offers different excitements like Ninja Warrior Course, Trampoline Park, Climbing Wall, Soft Play, Zip Line, and more. They have an indoor playground and fitness/gym equipment to fit varieties of your desire. They pride themselves on high quality and safety standards to provide the best fun-filled environment for families.
Indoor Playgrounds International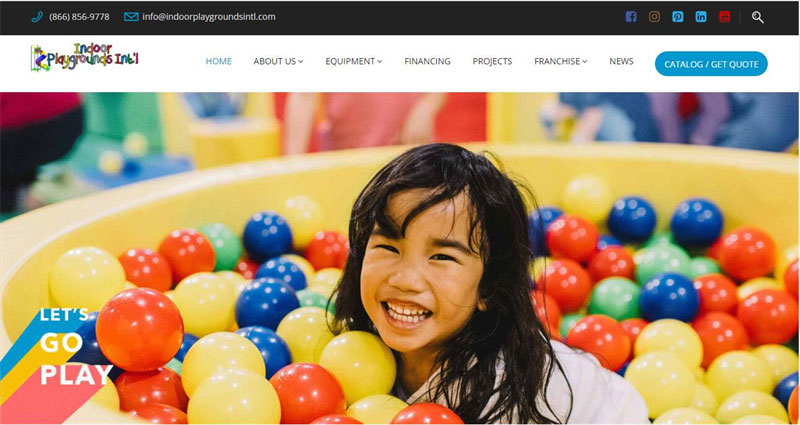 Indoor playgrounds international should be on your list when searching for fun centers that meet your expectations. Indoor playground international has everything you need to provide fun for every family member. You can enjoy real fun at indoor playgrounds international fun center.
Indoor playgrounds international offer fun-filled adventure play, imaginative play, interactive play, and toddler play. They also have play structures, agility sensory, and freestanding equipment that will offer you and your family a unique experience. It is a desirable company for fun centers in the entertainment industry.
Indoor playgrounds international are available in several locations, making them very easy to access. They prioritize high quality and safety standards to ensure a hazard-free, fun environment. The indoor playgrounds international fun centers allow varieties of fun activities.
Soft Play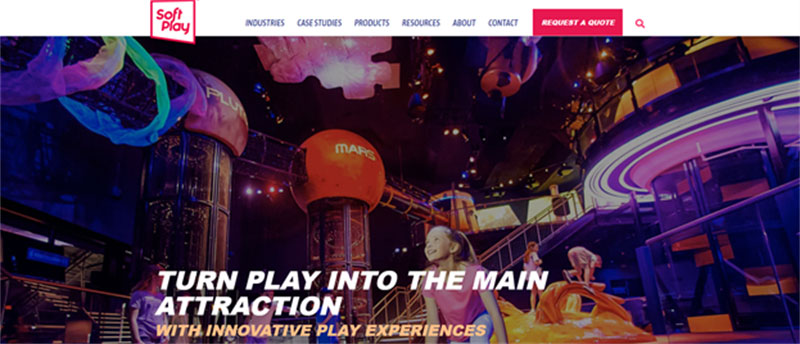 Soft play offers an innovative experience for fun at a family entertainment center. With little costs involved, soft play meets the satisfaction of the target audience with several fun activities and facilities.
The soft play has various facilities from amusement and attractions to aquatics, parks and recreations, health and fitness, and many more. They offer water play activities, toddler play, play structures, and towers, with a perfect play area that accommodates them all. They provide fun-filled activities to young adults and small children.
Eli Play

Eli play provides one of the best FECs for families and individuals. They offer various fun activities, games, and facilities that makes sure you have an amazing experience. Eli play provides one of the best fun centers parents should take their children to.
Eli play offers various games and activities for kids, including laser tag, laser maze, zip zag rides, high rope course, and many more. They also have other facilities for kids like HiT iT! Arena for several games and facility for miniature golf. Like most FECs, Eli Play FECs provide a high value of fun and excitement.
You can also enjoy several fun activities like birthday parties at a family entertainment center. Eli plays also offers several attractions to friends and families.
Top Kids Play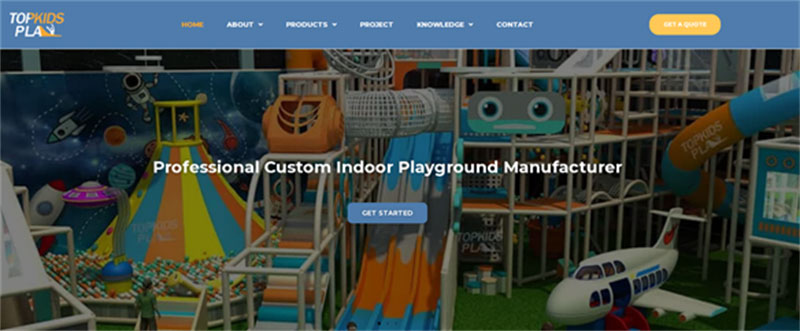 Top Kids Play is one of the leading custom indoor playground manufacturers in the entertainment industry. They provide many attractions and offer many FECs that suit the taste of all and sundry. Top kids play provides numerous trampoline parks and is available at various locations near you.
You can enjoy several gaming and fun activities like Ninja Course, Rope Course, Rainbow Net, Wall Climbing, and many more. Top Kids Play also has trampoline park equipment, indoor playground equipment, and other types of equipment that will enhance fun and enjoyment.
Top Kids Play performs an excellent job in bringing your imaginations into reality. You can give your family a fantastic moment at the fun center by enjoying the bumper cars, batting cages, or your preferred facility.
Funlandia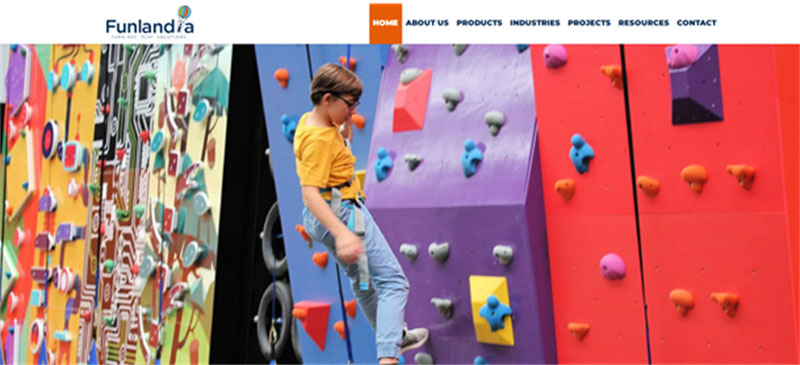 Funlandia is also a perfect company choice for the fun center in the industry. They provide the best spot of attraction for customers. They have several installations in various locations, giving easy access to families and individuals. They are the top company in the industry.
Funlandia provides quality standard fun while being certified to be safe and hazard-free. They also have numerous products that meet the satisfaction of children and young adults. There are also many attractions that you can't resist at the FEC.
Funlandia offers both adventure and children's play. It also provides facilities for miniature golf, laser maze, and many more. Funlandia has several resources and space that ensures a memorable experience for families. They also have the best facility for games and fun.
Cheer Amusement

If you search for a world full of fun, then Cheer Amusement is a perfect choice for you. It is a world full of attractions that customers would love to experience. They have excellent designs, structures, and layouts that provide a perfect, fun environment.
Cheer amusement has several types of equipment like indoor playground equipment that provides an attraction for customers. The house offers different plays that gives exhilarating activities for you. There are also side attractions you can enjoy at the FECs.
Cheer amusement offers ball blaster, volcano, trampoline park, and the likes. It also provides interactive play, soft motion play, toddler play, and more. You can enjoy memorable moment at cheer amusement.
Orca Coast Playgrounds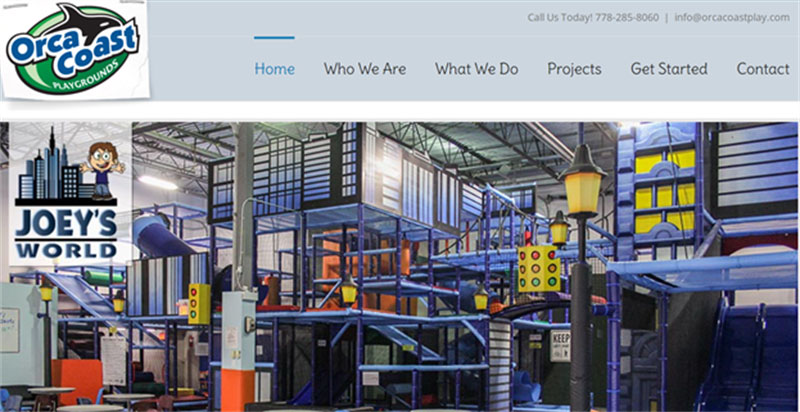 Orca Coast Playgrounds is also a company that aims to fun the customers. The company makes FECs that put a giant grin on the faces of families. You can enjoy the fun at the FECs the company provides.
They have the necessary equipment that makes their FECs a source of attraction for many. Orca coast playground has enough resources needed for the smooth operation of the fun center. The fun center provides the needed attractions and games for the best fun experience.
Go Play Systems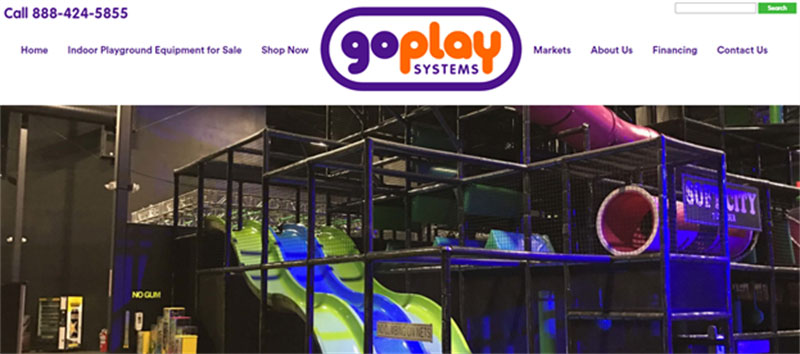 The Go Play Systems is also a perfect choice for FECs makers. You can enjoy the facilities and games provided at the centers. You can enjoy these games fully and give yourself a memorable, fun-filled day.
You can enjoy games and plays like hand cars, air trampolines, spiral slides, foam gun systems, and the likes. You can visit the center and harness great fun till you are satisfied. You can participate in several activities and make your stay at Go Play Systems worthwhile.
Shock Trampoline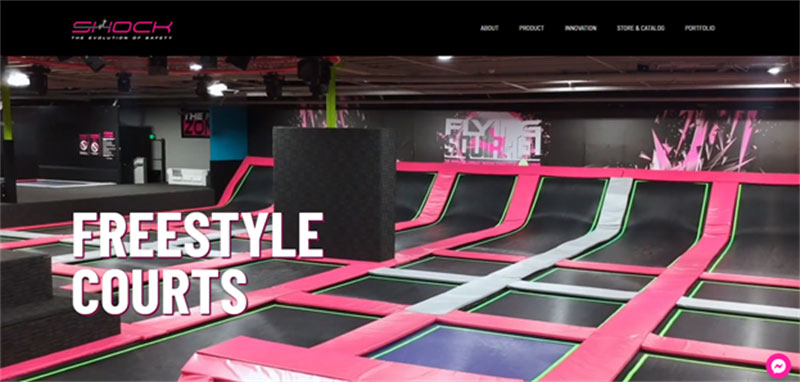 Shock trampoline is one of the best companies that build perfect parks in the entertainment industry. They provide the best experience for catching fun in a family amusement center. The FECs are available at several locations, making them easy to locate.
Shock trampoline provides a variety of games and fun activities that you can take part in. You can bring in your family to also come to catch the fun at the shock trampoline. You can play and enjoy the moment for as long as you desire.
You can give your family an amazing moment at the Shock Trampoline. It meets high safety standards while ensuring high-quality games and fun activities. The Shock Trampoline is one of the best companies that make FECs in the industry.
How to Begin a Family Entertainment Center Business?
Becoming a fun center business owner requires some well-detailed steps. Following these steps will guarantee you a successful operation. The steps are called your business plan.
Gather Knowledge
The first thing you can do in your business plan is gather enough knowledge on family entertainment centers. You have to know what it will cost for the project completion and how much you will need to keep the project running.
Prepare your Capital
After gathering enough knowledge, you need to proceed to the next step on your business plan; accumulating capital. Fun center startup costs a large sum of money, so you might need to be prepared. It can cost you a few thousand dollars. After getting everything it costs you, you should proceed to the next step in your business plan.
Begin Construction
Construction is essential as you must consider it duly to get the best results. During construction, you might need to use modern technology to ensure you create the best FECs for your company.
Running an FEC business requires you to aim for the best, as competition is a factor you should not overlook. There are other FECs out there, and you want your business to beat theirs to have the upper hand.
Make Necessary Documentations
An FEC business costs more than finances. It costs your time, input, energy, and, undoubtedly, your worries. You need to make your business legally recognized, and you might need the right contact for that. You will need to get specific details ready like a valid email address, a valid name, a perfect location, your contact phone number, and the likes.
You might need to do your research, get in touch with operators, make a good investment, create a budget, and channel your passion to the right path.
Proceed with your Business
After taking all the necessary steps, your business is set to stand on the path of success. All that's required is to keep developing strategies and plans to keep your business running. All your business needs at this point is an adequate budget, research, and perfect ideas for success.
Make your FEC business the best among others. Determine the cost of success for your business and do not hesitate to provide it.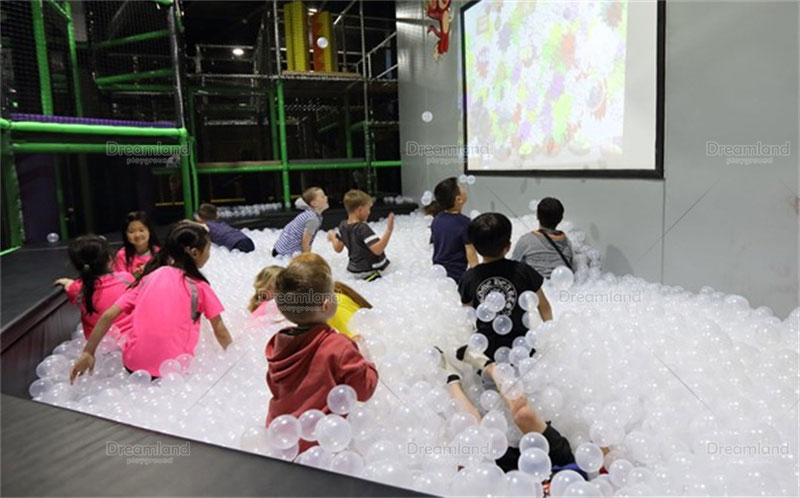 Conclusion
There are several ways to have fun, and family entertainment centers are part of them. You can check out any of these companies and go for the best. Enjoy your time and moment at any FEC and create for yourself a memorable experience.
Several companies make entertainment centers for the family. You can create your own business and join the list of FEC owners. You can make yours better and enjoy massive success from it.